The Man Behind The Barrel
Bill Anderson - Brower Family Wines' Winemaker
There are approximately 7.5 billion people - and counting - that call this planet home. On the surface, that number might seem outrageously high; however, dig a little deeper and you'll find that a decent percentage of those 7.5 billion people have quite a few things in common. One thing: they love wine.
Wine has become a household staple in many parts of the world. It's the drink of choice for parties; the go-to gift when buying for someone you don't know that well. There are dozens of glasses designed specifically for consuming wine; there are even wine glass guides that explain the importance of wine and glass pairings.
As humans, we tend to overlook the creative process that goes behind the things we live with daily (clothes, food, etc.), and wine is no exception. For this reason, we decided to shift focus and tell the story of our very own winemaker, Bill Anderson.
Where is your family from?
I'm a 4th generation San Franciscan.
Where did you grow up?
The San Francisco Bay Area.
What is your educational background?
I attended both Stanford and UC Davis.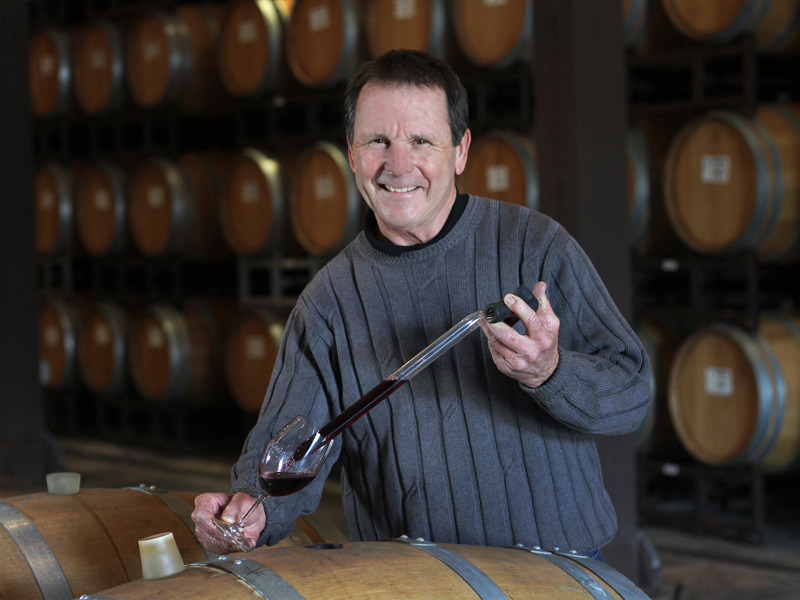 When did you first gain interest in wine-making / viticulture?
When I was 12 years old; I made an apricot wine in Santa Clara Valley (now known as Silicon Valley).
How long have you been a winemaker?
Professionally, I've been making wine for 41 years, but in total, 58 years.
What goes into crafting a great wine? Can you describe your winemaking style?
It really is a team effort. A whole lot of passion and caring are needed, but you also need to develop good relationships with people (growers, winemakers, cellar crew, sales team, accounting team, etc.) You also need to do a fair amount of research and development with regards to the soil, vines, juice, lab equipment, cellar and bottling equipment. Another important facet is just plain old good intuition and learning the importance of the "intangibles" – seeing, smelling, tasting, touching. Being able to embrace the human condition and experience; all of it leads to an ability to know the difference between a good and bad wine. I would describe my style as balanced, with depth of flavor and texture, without being overdone (without excess) of any one component.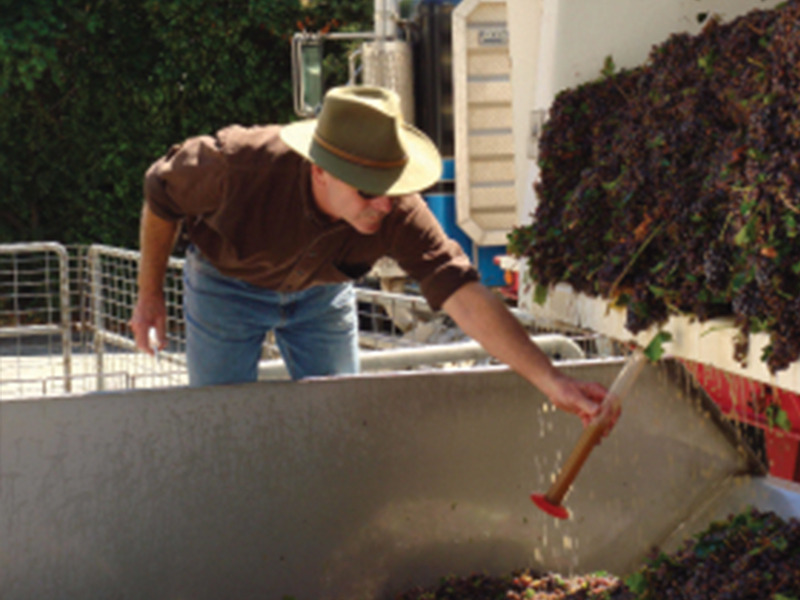 " Being able to embrace the human condition and experience; all of it leads to an ability to know the
difference between a good and bad wine."
How long does the process take from start to finish?
For reds, 12-16 months. Whites, 6-9 months.
What makes your wine unique to others?
Choosing varietals that match perfectly with geography and where they are grown, always aiming for consistent balance and rich flavor. And for reds especially, we aim to make a deep, rich red wine with the "yummy factor."
How does knowledge of winemaking help recognize aesthetic properties in wine?
After enough experience, recognizing the various aesthetics of wine become part of a person's DNA.
How does the environment in Monterey impact your winemaking?
There's a huge influence – unique conditions with the Salinas Valley opening up to the Monterey Bay (i.e. the Blue Grand Canyon.)
What is one aspect of your job that might surprise people?
Being a "People Coach."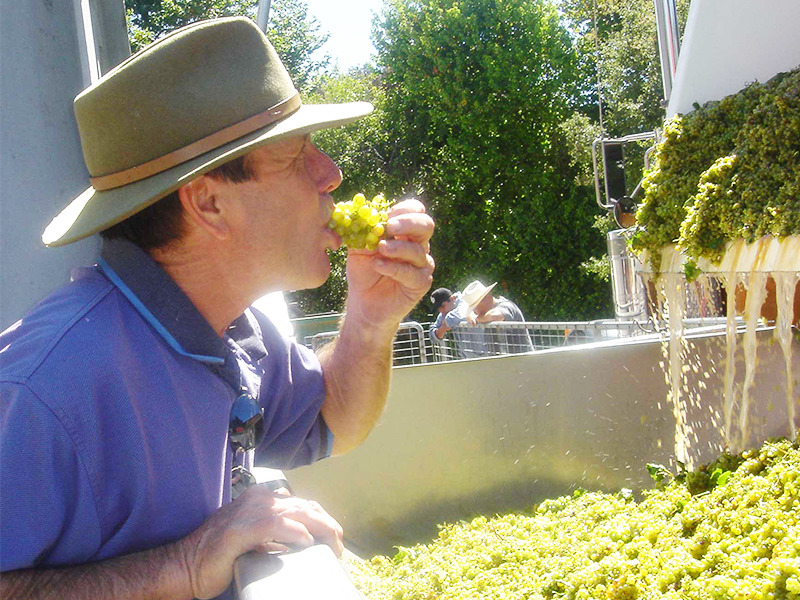 "Winemaking is truly an art. It requires patience, curiosity, but most of all - passion."
What challenges do you face when making wine, and how do you overcome those challenges?
It's a combination of science and business. There's always challenges with weather, soil, sales, cashflow. I just try to learn patience and study the works of Thich Nhat Hanh.
What would you consider your greatest achievement as a winemaker?
The creation of Black Nova IV.
Since starting your career in the wine business, what has been your favorite memory?
Standing on a piece of property in 1981 in carmel valley, saying to myself, "I'd like to work RIGHT HERE," only to find out 2 years later that "right here" turned out to be the crush pad at Chateau Julien winery.
What is the secret to your winemaking success?
Passion, patience, continual curiosity, and good relations with the people and source material that I work with.
Thank you, Bill, for your years of dedication, innovation, and excellence. To all you wine lovers out there: next time you raise a glass, toast to the winemakers who play an essential role in bringing your favorite beverage to life.